Ace News Services
#AceNewsReport – Featured Post:June.15: This latest podcast highlights both the effect of global conflicts and also what causes conflict and how can it be resolved?
This latest global development podcast features researchers, peace advocates and a former UN representative debating the key drivers of conflict and what role women, the UN and others can play in peace-building.
Also on conflict and development, you can read a medic's first-hand account of working in Yemen amid the ongoing civil war, as well as the UN's warning of economic collapse in South Sudan as fighting in the country continues.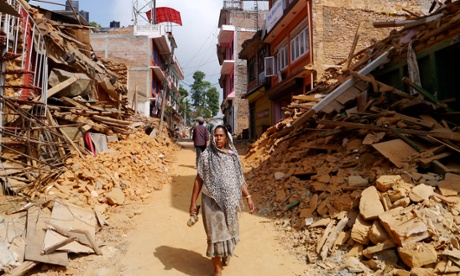 A woman walks along the ruined streets of Chautara municipality, Sindhupalchok district. Photograph: Sam Jones for the Guardian
A month on from the devastating Nepal earthquake, global development correspondent Sam Jones travelled to the country to speak to survivors. He reports from Chapagaun, a…
View original post 96 more words